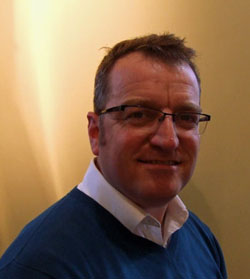 Steve White is the principal with 25 years experience in the construction industry. After leaving school in 1980 he trained as a draughtsman and studied for his ONC at night school.

He read civil and structural engineering at University College London, graduating with a BSc in 1985, returning to work as a graduate structural engineer with Kenchington Little and Partners in Nottingham. He gained chartered status within the Institution of Structural Engineers in 1990 and has continued to work in consulting engineering ever since.

Our philosophy We believe there is rarely only one solution to a problem. We encourage the consideration and evaluation of multiple options at budget design stage to assist in the selection, and development of the most suitable design.

The use of sustainable building techniques and materials are always encouraged, particularly in the design of drainage solutions (SUDS) where local flooding and property damage is becoming more and more commonplace

Our clients are encouraged to become involved in the design process, to more fully understand their project and how best we can help them achieve their goals.